How to apply for a position?
A. You can click "apply" directly in our system. The school will review your application. Once the school receives your application, you will receive an email notification after 1-2 working days and will be invited for an interview.
B. After you submit your application, please note you need to fill in your profile as complete as possible, we recommend you put a simple self-introduction video on your profile after your registration and indicate some of your work experience in your profile. That will increase the chance of being invited for an interview.
Overall process
Step 1. Register a TeacherRecord account
Step 2. Complete your profile
Step 3. Apply for a position
Step 4. The school will review your profile and then decide to send you an appointment invitation
Step 5. Choose a time slot as the interview time
Step 6. Attend the interview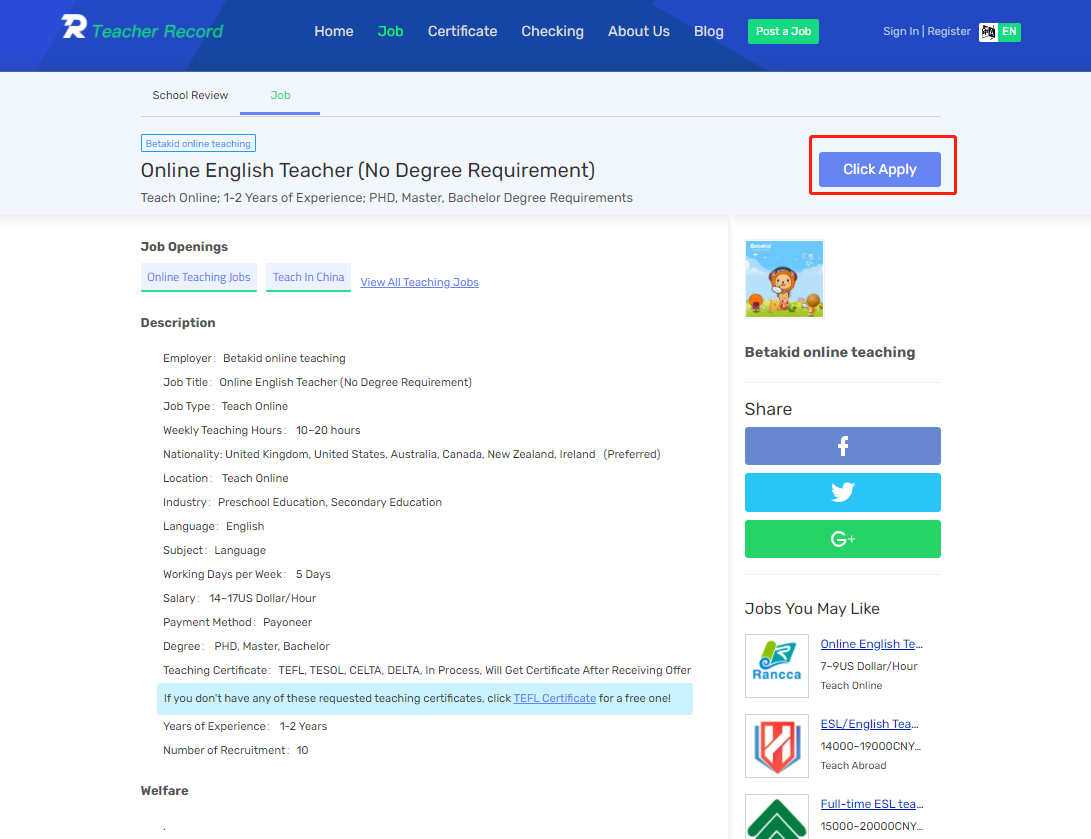 How to create an account?
Login link: https://teacherrecord.com/index/login
Input your email address and click "Continue"


Choose your account type and click "Register"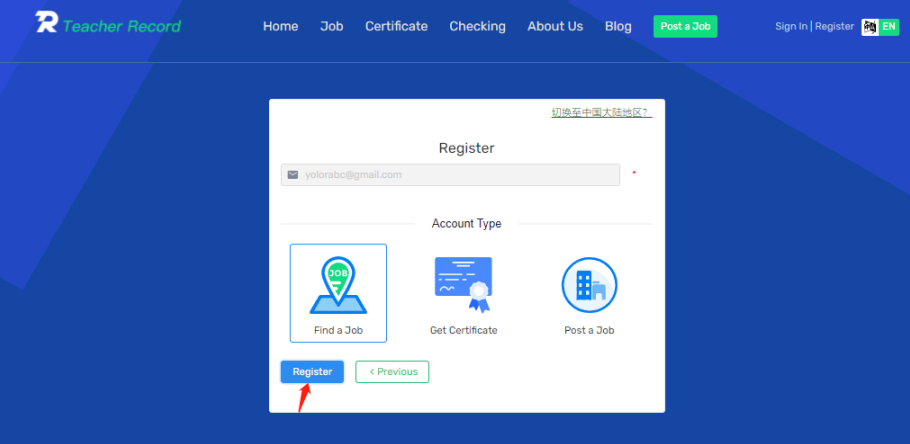 Fill all the blank with Mark "*"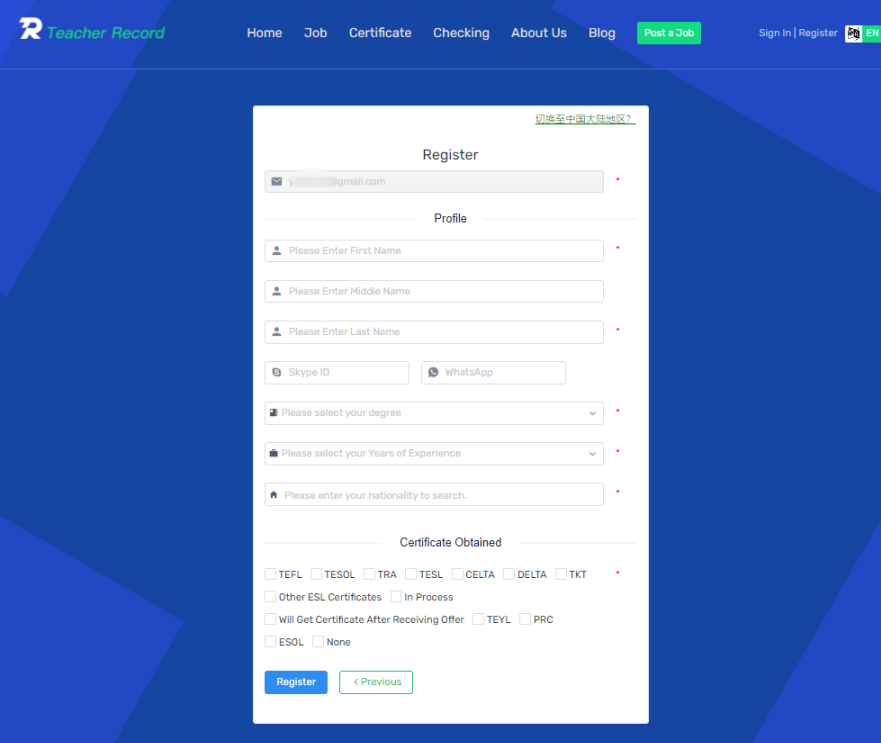 Enter your password twice and get the verification code. Log in to your email to get the verification code.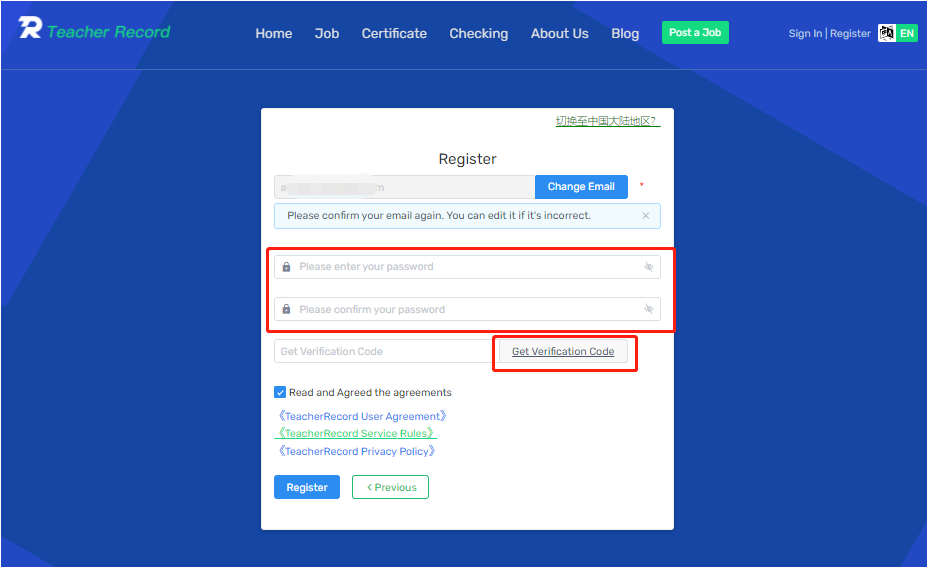 Cannot receive the verification code.
Please try the below steps.
Step 1: Refresh and check your email carefully, especially in the Promotion folder, Spam folder, or Junk email.
Step 2:Try again with a PC with Chrome browser to register
Step 3:Try another network, even a phone hotspot can be an option
Step4:Try another email or computer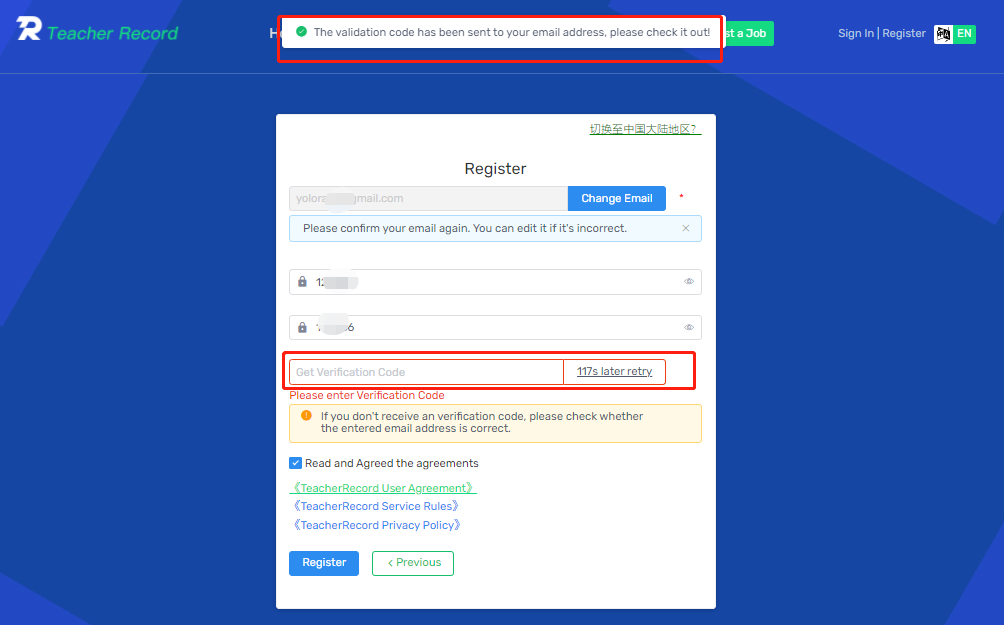 Cannot choose a nationality.
Click "Refresh" and try again

Should I upload a video in my profile?
It is very important to upload a self introduction video or position-related presentation video!
Teachers who have uploaded a video, will get a faster response. And also school would like to send them interview invitation directly.
You can upload a video in your profile right here.👇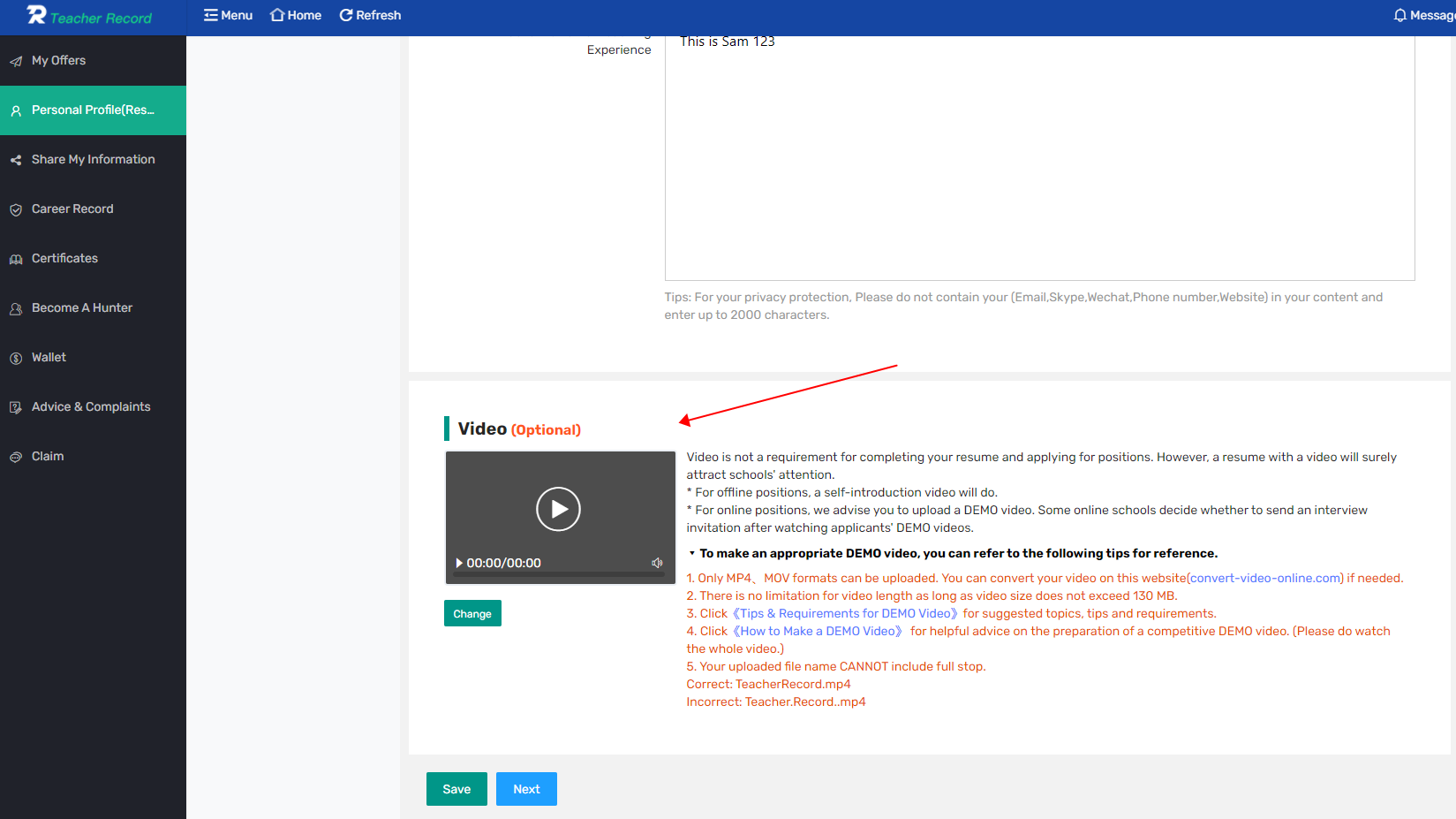 Do I have to upload my passport ?
It's optional. School only needs your passport after you are on board. You don't have to upload your passport before interview.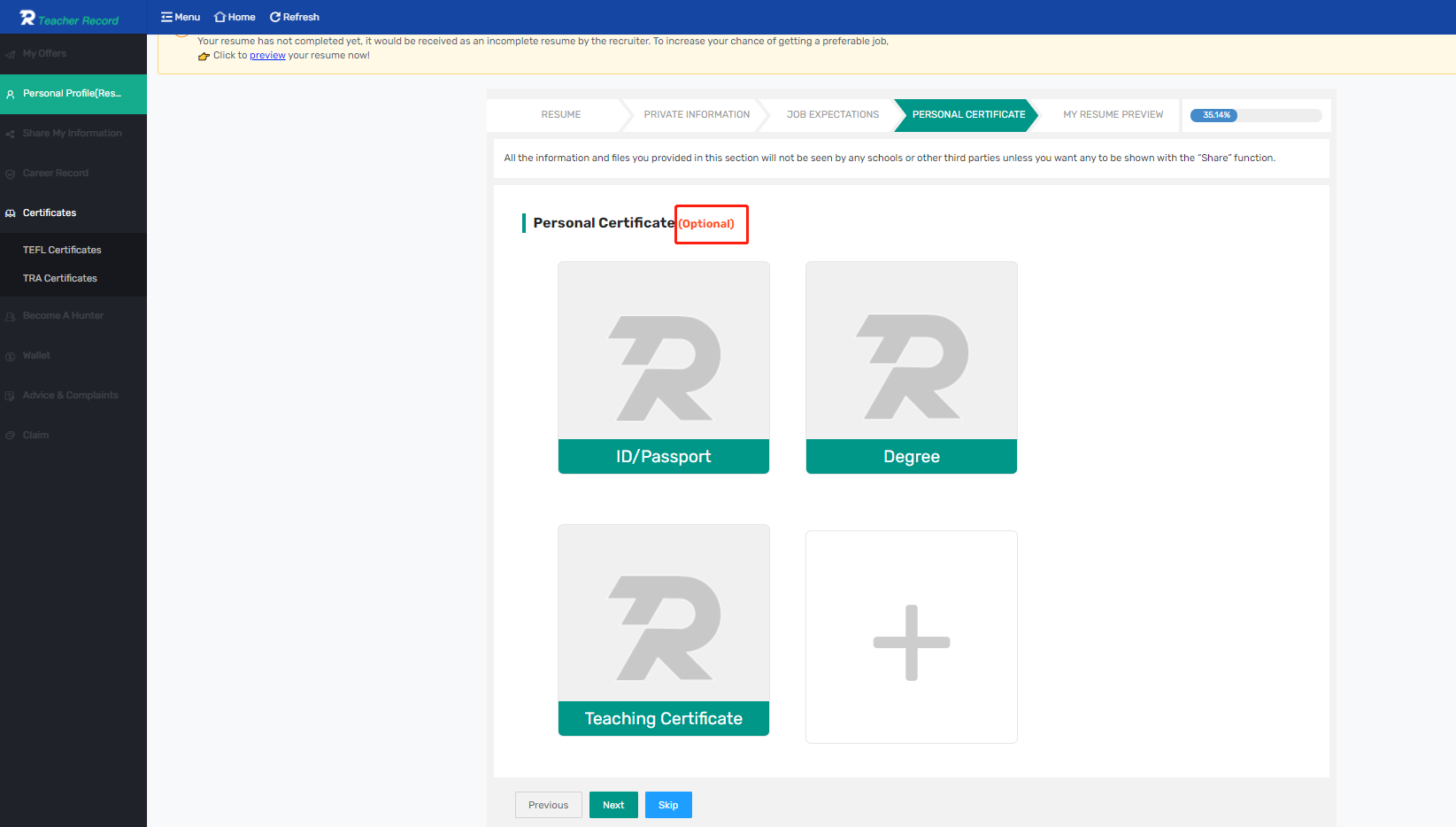 After login it shows all Chinese
Please switch the language as the below picture shows.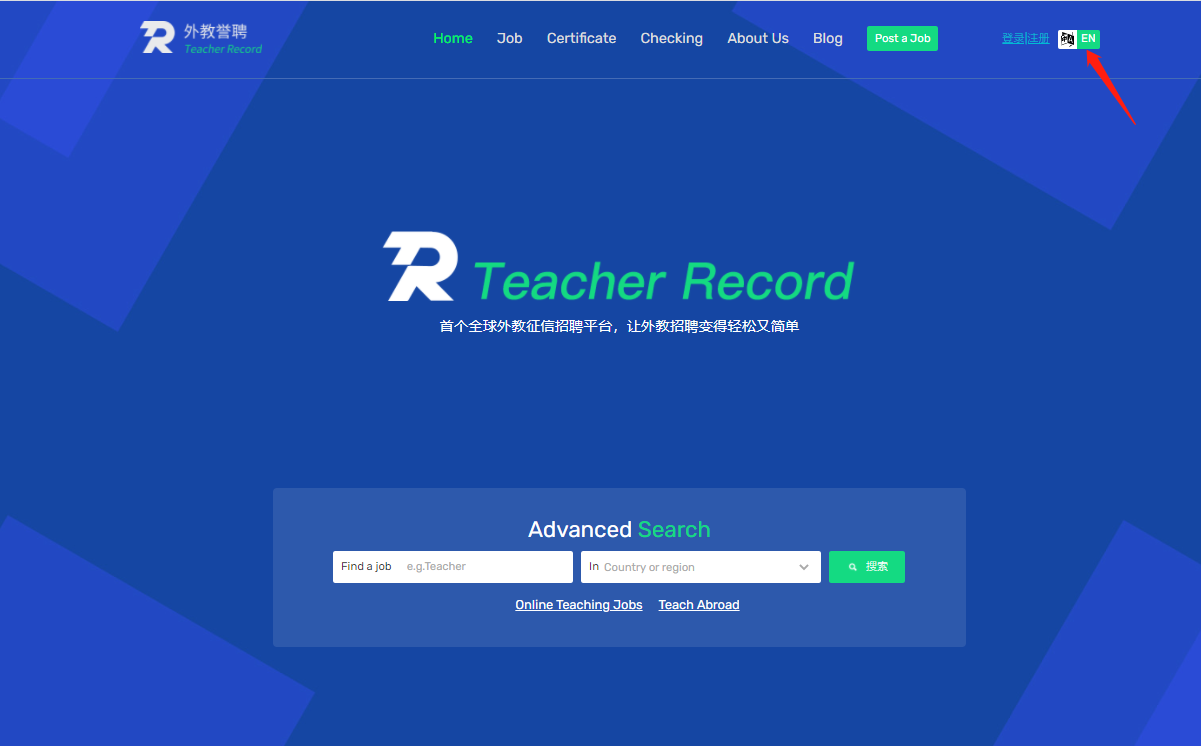 Other technical problems
If you have any technical problems, please try again with Google chrome browser by PC. And do not use the VPN. If it still doesn't work, please report it from Advice & Complaints.

作者:admin  创建时间:2021-08-26 12:00
最后编辑:admin  更新时间:2021-10-18 09:36